We have posted a few blogs about Traverse City's tall building debate.(River West , TC vs. Tall Buildings)  It seems as though the issue is still raging on, become a ballot proposal to be voted on this fall.

Traverse City commissioners voted Monday to approve resolutions placing a proposed charter amendment on the November 8 ballot that would require a public vote on buildings over 60 feet tall.
City Clerk Benjamin Marentette certified Monday afternoon that petitioners had submitted 716 valid signatures in support of the initiative, more than the 601 signatures required for ballot placement. The petition seeks to amend section 28 of the city's charter to add a new requirement stating: "It is hereby declared that buildings over 60 feet in height are generally inconsistent with the residential and historical character of Traverse City. Therefore, any proposal for construction of a building with a height above 60 feet, shall not be approved by the city or city commission, until after the proposal is submitted to and approved by a majority of the city electors at a regular election, or at a special election."
Several commissioners noted state law bound them to put the initiative on the ballot, but that they did not support the amendment. City Attorney Lauren Trible-Laucht advised the commission that even though the Michigan Attorney General and Governor rejected the proposed amendment as conflicting with state law, charter initiatives are required to be placed on the ballot if petitioners gather enough valid signatures. Trible-Laucht warned commissioners – who faced an August 16 deadline – that if they failed to approve resolutions to put the issue to voters, "the city would most likely be sued."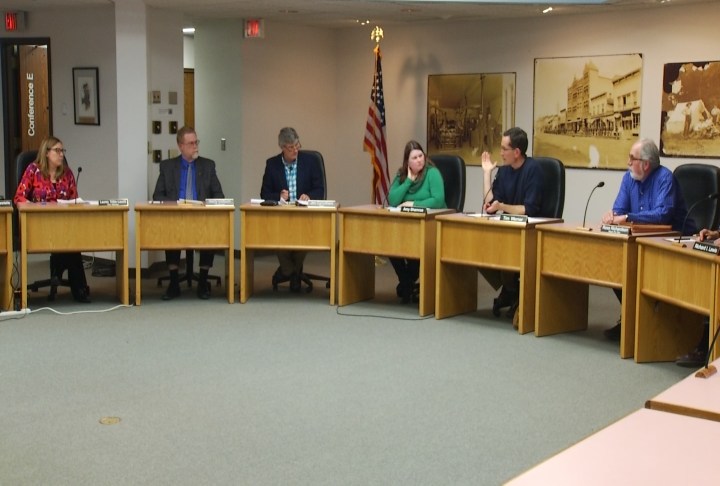 Trible-Laucht also said she did not believe the charter amendment was legally valid, and that it would likely be challenged in court if approved by voters. "It conflicts directly with the Home Rule City Act and the Michigan Zoning Enabling Act by inserting zoning regulations into the charter," she wrote in a memo to the board. "It seeks to provide a preemptory veto into a statutorily mandated process of approval and remove the authority of the city commission to make zoning determinations, which the MZEA specifically assigns to that body. It creates a referendum process with regard to administrative decisions the city commission is legally required to make."
City Commissioner Amy Shamroe said commissioners understood "the peoples' right to petition and be heard" and that she'd vote for the resolutions accordingly. "The outcome of any (November) vote and follow-up to it, as has been alluded to here, is another issue," she said. "But the voice of the people and the rules of petition are there."
Commissioner Gary Howe agreed. "It's clear it'll be on the ballot. I'll vote yes tonight and no on November 8." Howe, noting that the amendment would impact projects even "62 feet or 63 feet (high)," said if the amendment passed in November, "we might as well just change our zoning to never allow anything over 60 feet. No developer in their right mind would ever put forth a project to a vote…they just wouldn't buy the property. It handcuffs the future generations of this community."
But Commissioner Ross Richardson, who produced a pocket version of the U.S. Constitution and spoke about citizens' rights to petition their government, pointed out the outcome of the November vote was still uncertain.
"A lot of people seem to think that they know the outcome of this before we even vote on it," Richardson said. "There are a lot of people in favor of limiting the heights of buildings, but there are also some who think that it's not a problem….why wouldn't we let the people have their vote?" Richardson noted that by "scheduling this for a general presidential election, we're going to get as big and wide a turnout as possible."
Commissioner Tim Werner asked City Manager Marty Colburn about potential projects in the pipeline at sites like Munson Medical Center and Northwestern Michigan College that could be impacted by the charter amendment if it passed. Colburn responded that while NMC's plans only include three-story buildings, Munson's campus plan calls for the construction of taller buildings in the near future. At Werner's request, Colburn said city staff would provide a list to commissioners soon of existing buildings over 60 feet tall in the city.