As of Saturday October 3rd, 2015 all of the new industry changes and regulations regarding the C.F.P.B. (Consumer Financial Protection Bureau) and T.R.I.D. (Tila-Respa Integrated Disclosure) are in full swing. After the delay of the official roll out of August 1st.
What's it all mean?
As of the 3rd every single residential real estate transaction involving a loan requires new closing documents, time frames, disclosures, and more. So let's recap a few of the key points.
1. No More HUD-1
The traditional closing form designed by the Department of Housing and Urban Development, or HUD, is now being replaced by the Closing Disclosure Form. This new expands from the old 3 page HUD-1 to an all-new 5 page form.  Seen Example here
2. Integration of T.I.L. & G.F.E.

The ever familiar T.I.L. (Truth in Lending); sometimes referred to as TILA (Truth and Lending Act) the act which originally created the form, as well as the GFE (Good Faith Estimate) have now been combined into a single form. This new form has been names the Loan Disclosure Form. Seen Example here
3. Time Table's & R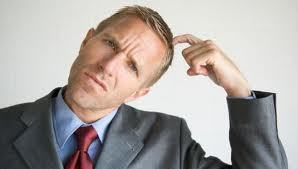 estrictions
When all numbers have been finalized, and everything is clear to close, there is now a waiting period. When the borrower receives the final Closing Disclosure a 3 day count down begins. The closing may not take place any sooner than 3 business days from that time, and all numbers must remain final (No transaction based numbers can change) Depending on the day of the week, and the delivery method, that 3day time can have an immerse effect on closing date.   See Time Frame
4. New Terms & Lingo
If that wasn't enough, there is now a whole slew of new words and terms to define different parts of the Real Estate Transaction.  Are you ready to "Consummate" the transaction? See Definitions
Again this is just a small recap of a few of the key points. As mentioned above these pertain to residential loans applied for on or after October 3rd. All applications submitted to a lender prior to the 3rd will still be handled by the prior system of both procedures and documents. As a Realtor, a good question to start asking your buyers is "Have you already applied for a loan? And when?"
If you are still confused, don't worry, you are not alone. We are here to help answer any questions you might have on all the changes now, or as they come up down the road. We will continue our efforts of being the area's leader in educating ourselves, and training you. Contact us today with any questions, or to schedule a training on this, or any other topic that we offer.