C.F.P.B. takes aim at deals that cost home buyers extra money

Home buyers usually don't have a clue about the existence of under-the-table marketing kickback deals, and they can end up paying hundreds or thousands of dollars extra at closings as a result. But now the federal government's top consumer protection agency says that too many of the customer referral games being played by some real estate brokers, mortgage lenders and title companies are illegal, and it plans to crack down on them.
That's the gist of an unusual warning issued by the Consumer Financial Protection Bureau about what is known as "marketing services agreements" that reportedly are widespread in the real estate and settlement industries.
Though there are many variations, a typical deal might work like this: A title insurance agency offers to pay real estate brokers thousands of dollars a month if the brokers steer their customers to the agency: The more referrals, the more money to the brokerage. There is no disclosure to customers that money is getting kicked back for what may be inferior services or prices.
Or a mortgage lender asks realty brokers to hand out promotional materials or help peddle its hom
e loans. In exchange, the broker or builder could get periodic payments tied to the volume of new loans. Again, no disclosure.
While some marketing service agreements may not violate federal real estate settlement rules, the CFPB's new warning made it "crystal clear," according to the Mortgage Bankers Association, that the government "views marketing service agreements as highly risky ventures often designed to evade" the law and "hurt consumers." Pete Mills, the trade group's senior vice president, urged lenders to "reconsider existing [marketing service deals] or any plans to establish new ones."
The CFPB already has moved against some companies and reportedly has major enforcement actions in the works. In one case, Lighthouse Title of Holland, Mich., was required to pay the government $200,000 in a settlement involving allegedly illegal marketing services agreements. Earlier this year, Maryland-based NewDay Financial was hit with a $2 million civil penalty by the CFPB for allegedly illegal marketing services practices. Lighthouse and NewDay did not admit breaking the law but agreed to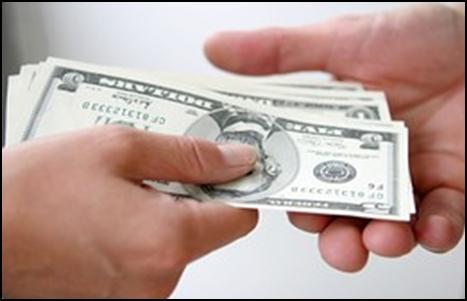 the settlements. Industry sources familiar with ongoing investigations expect much larger financial penalties in upcoming cases.
How common are these sub-rosa arrangements? According to attorneys and title industry experts, they are rampant in some markets. Todd Ewing, founder of Federal Title & Escrow, based in Washington, told me that in markets such as Miami, "close to 90 percent" of title agencies participate in them. In the Washington metropolitan area, it's "at least 60 percent," he said.
Ewing's firm has for years refused to take part in either marketing services or "affiliated business" deals with real estate brokers and others. He says broker demands for payments for illegal referrals can be shockingly blunt and outrageous. He recalls being asked for $15,000 a month from one brokerage — its going rate — in exchange for displaying his firm's brochures in their office and allowing him to speak with agents.
As a result of his stance, Ewing says, his firm's quotes to home purchasers for title, escrow and closing services routinely come in hundreds of dollars below those of competitors, and he actively urges clients to shop the competition and compare.
Marx Sterbcow, a nationally known legal expert on real estate settlement rules, told me that 80 percent of the marketing services arrangements that he is asked to review "don't pass the smell test" and are vulnerable to attack by the CFPB.
Tip-offs that there's a problem, according to Sterbcow: If the "marketing" is directed solely toward clients of a realty firm rather than to the general public, or the payments are far out of line with any reasonable value for the marketing services being provided, it may be in violation of federal anti-kickback requirements.
But how can home buyers get wise to any of this? There's probably no way, in most situations. But Ewing advises buyers to at least ask brokers or realty agents this question: Does your firm participate in a marketing services agreement with any of the title, mortgage, escrow or other vendors that you are recommending or that are on your list of vendors?
Whether the answer is yes or no, the best defense against getting ripped off is to shop for settlement services aggressively, get competing quotes and look for online consumer reviews and complaints. You could save a bunch of money.